"I've always considered music to be a bridge to the spirit world…I perceive music with an architectural bent — add and subtract — everything is connected."
Pianist, composer, and producer Lawrence Sieberth is at home in virtually any musical setting. While based in jazz, Lawrence's musical vision is not limited by genre barriers—he prefers to integrate the many facets of music and performance into an engaging, inclusive experience. His own neobop improvisations and experimental inclinations combine with his classical and world music influences providing an extensive musical vocabulary for both performances and compositions for television, film, and stage.
Lawrence Sieberth's album 'New New Orleans' finds him literally center stage, a solo piano set wherein traditional New Orleans jazz pieces get a brilliant surveying with some judicious modern overtones sprinkled throughout them. That same year saw the far side of the spectrum via 'Arkipelago', an album exploring the area(s) where the ethereal overlaps with the earthy, where fevered fantasy coalesces with funk, the Second Line strolls Alpha Centauri. In the most recent album 'It's Magic' in collaboration with singer Germaine Bazzle, Sieberth's exemplary skills as accompanist come to the fore—songs such as "Bye Bye Blackbird" and "Sophisticated Lady" are not merely covered but made anew, the notes dangling from his fingertips as if they were dipped in honey. 'Silhouettes', featuring his quartet, explores the acoustic side of contemporary jazz and his recent explorations into fiery afrocuban and funk rhythms are exemplified on his recording 'Estrella Banda', both albums featuring his own compositions and pianistic technical prowess. His recently release 'An Evening in Paris' was recorded in Paris and is garnering very favorable reviews on the international scene.
His local ensembles vary from New Orleans traditional to questing improvisations, from the avantgarde to mainstream jazz and R&B. He has performed at virtually every venue in New Orleans, from small clubs to the annual New Orleans Jazz & Heritage Festival where he has been a regular featured artist and musical director of over 30 years. His collaborations with notable local performers include: Johnny Adams, Charles Neville, Allen Toussaint, Irma Thomas, Tony Dagradi, John Vidacovich, Luther Kent, Brian 'Breeze' Cayolle, Victor Goines, and Jason Marsalis. He presently performs and tours with Gerald French & the Original Tuxedo Jazzband and vocalist Germaine Bazzle.
As solo pianist, Lawrence was a mainstay at Mr. B's restaurant for 12 years as well as playing for diners at the Windsor Court Hotel, 'The Sazerac Lounge' at the 'Fairmont Hotel' and 'Ralph's On the Park'. The local venues where he performed regularly with groups included 'The Palace Cafe', 'The Monteleone Hotel' and the 'Royal Sonesta Hotel' to name a few. Beginning as the solo pianist for Gino's Restaurant, the music evolved into the most successful jazz venue in Baton Rouge history, bringing in major New Orleans' talent where jazz quartets performed several times a week. Performers included Luther Kent, Eliane Elias, Gene Bertoncini and Red Tyler just to name a very few. The 1991 CD release of 'I Migliori: Live at Gino's' was a major success of this tenure which lasted for over18 years.
Lawrence Sieberth has been a commissioner on the Louisiana Music Commission and was honored by New Orleans Magazine (1998) as outstanding contemporary jazz pianist. His CD Heartstrings was chosen by Jazziz (1995) in their 'Keyboards on Fire' special issue. Lawrence has received numerous grants including the Louisiana Artist Fellowship Award and the 2009 Asante Award and is a recent recipient of the Community Partnership Grant sponsored by the New Orleans Jazz & Heritage Festival.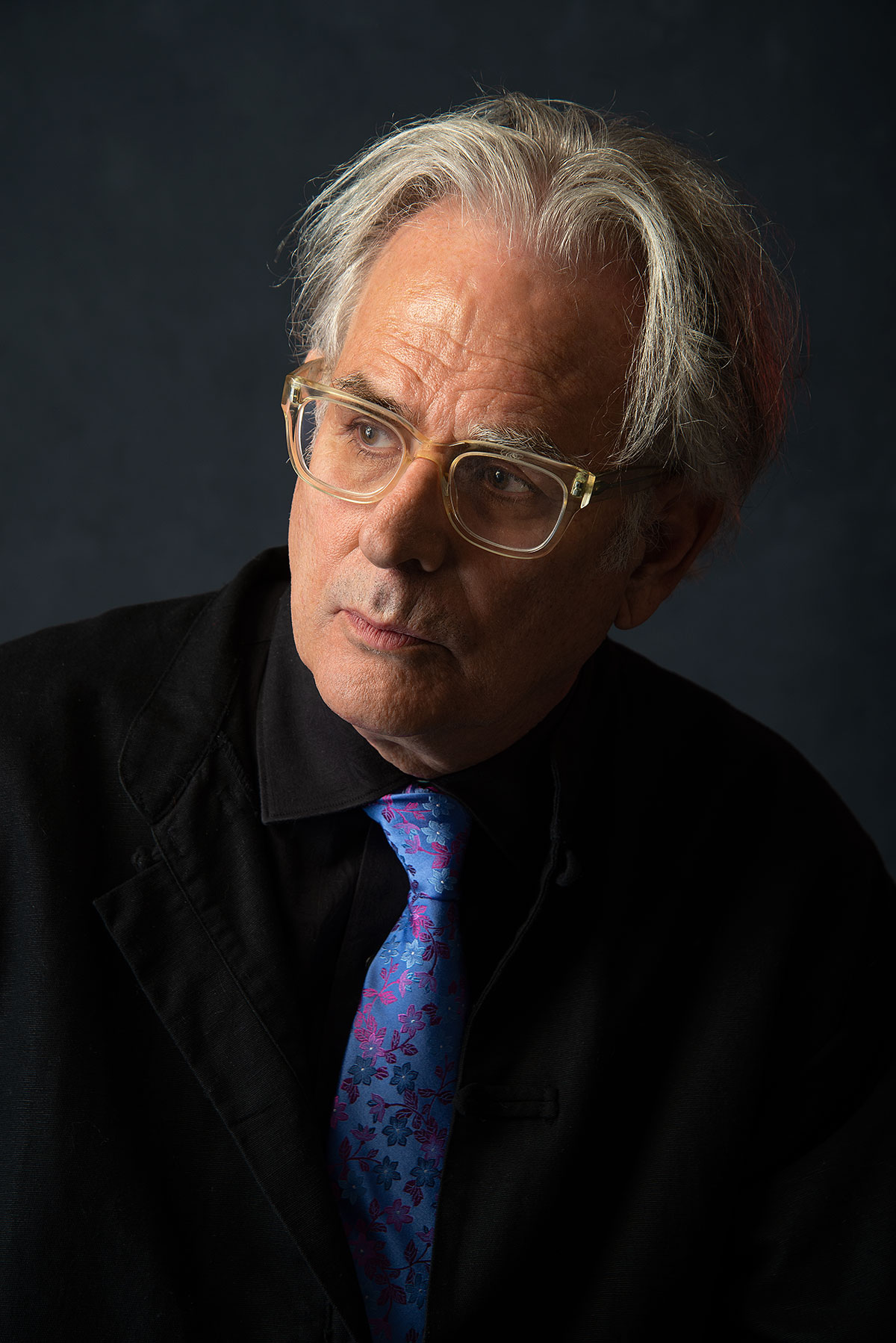 On Camera Movie Appearance Credits:
Dukes of Hazard: pianist with Willie Nelson
Green Lantern: pianist as well as arranger of music
Bessie:pianist – HBO
Productions Credits Include:
Music Director/arranger for '

My-O-My, Cocktails In the Ladies Lounge

'
Music Director for '

Hats: the Musical

'
Music Director and Arranger of '

The Joint's Jumpin

,' a New Orleans R&B Revue
Music Director and Arranger of '

The Warehouse Revisited

', a rock retrospective
Bessie: HBO films featuring Queen Latifah – music director, transcriber, arranger and pianist for the prerecord music – Emmy award winner

Mudbound

: arranger, transcriber & pianist for selected music – The EK-Stompers
Selected Discography As Featured Artist/Producer:
I Migliori: Live at Gino's – performer/producer
Heartstrings – composer/performer/producer
New New Orleans – solo piano
Arkipelago – composer/performer/producer/synth programming
Joint's Jumpin: Classic New Orleans R&B – arranger/pianist/producer
The Warehouse Revisited – producer/arranger/keyboards
Oversaxed: Jon Smith – arranger/coproducer/keyboards and programming Jay's
Dream: The Music of Jerome Theriot vol. 1 – Lawrence Sieberth Quartet Old
Times: The Music of Jerome Theriot vol. 2 – Lawrence Sieberth Quintet It's
Magic: Germaine Bazzle – producer/pianist
Songs of Praise: Jerome Theriot – producer/arranger/keyboards Silhouettes – composer/producer/pianist
Estrella Banda – composer/producer/pianist
Swingin' at Snug: Germaine Bazzle – producer/pianist
Prima la Famiglia: Lena Prima – arranger/pianist
Musique Visuelle: Music for Piano Trio & Orchestra – composer/pianist
An Evening In Paris – composer/performer/producer
Performed With:
Clarence "Gatemouth" Brown, Joanne "BJ" Crosby (Dreamgirls & Smokey Joe's Cafe), Frank Gratowski, Hamid Drake, Eddie Harris, David Amram, Roseanna Vitro, Newport Jazz All-Stars, The Funk Brothers with Tom Scott, Badal Roy, Carlos Malta, Maria Marquez, Mark Growden, Aashish Khan, Lew Soloff, The Louisiana Philharmonic Orchestra, Corpus Christi Symphony, and the Baton Rouge Symphony.
Performances At International Venues Include:
Ascona Jazz Festival, Birmingham Jazz Festival, Washington D.C. July 4th Celebration, Ingolstadt Jazztage, Oslo Jazz Festival, Pensacola Jazzfest, Cancun Jazz Festival, Carnegie Hall, Steigenberger Ho-tel (Davos, Switzerland), Hotel Cariari (San Jose, Costa Rica), Hot Springs Music Fes-tival, Rainfest at Punta Leona, Costa Rica, Salt Lake City Jazz Festival, Bourbon Street Club & Festival (Sao Paolo, Brazil). For over 10 years Lawrence has been the music director and keyboardist for the Ingolstadt Jazztage 'Late Night Jam.
Compositional Achievements:
Booker & Black – a multimedia collaboration with Jon Graubarth honoring the music of James Booker and James Black
Theme composer for Brandon Tartikoff's Big Time TV children's show
Composer of soundtrack for the 1996 Olympic Passing of the Torch
Composer of numerous soundtracks – Discovery Films (New York Film Festival documentary winner)
Compositional collaborations with Dicky Landry for the Robert Wilson Modern Theater Co.
Musical Director and arranger for Allen Toussaint, Irma Thomas, Robert Parker and other New Orleans R&B legends for New Orleans Jazzfest Foundation Gala 2009
Dance Of the Dreamers: composer & pianist – commissioned by Marigny Opera Ballet – Barbara Hayley choreographer
Aguas de Dezembro: composer & pianist – commissioned by Marigny Opera House Ballet – Diogo deLima choreographer Winner – 'Best Dance Performance' Tribute to the Classical Arts awards
In-house music director/arranger/performer at Harrahs New Orleans with entertainment director Bill Johnston includes:
'The Joint's Jumpin' – a musical revue celebration of the classic New Orleans Rhythm & Blues songs and styles that have influenced R&B hit makers for over half a century
'The Warehouse Revisited' – a tribute to and reliving the music and memories of The Warehouse, the legendary New Orleans music venue
Lawrence Sieberth was formerly adjunct Professor of Jazz Studies at both the University of New Orleans and Loyola University at New Orleans, teaching cour-ses in jazz piano, theory, arranging and improvisation. He is presently teaching jazz theory and harmony course at UNO.
Lawrence Sieberth attended Southern University, Baton Rouge, LA. with Alvin Batiste (1975); Loyola University New Orleans, La. (1976), and Hartt College, Hartford, CT (1977).